Welcome to Florida's Emerald
Coast
Hello and Welcome to my website. Whether you're buying or selling real estate on the Emerald Coast - I can help. I proudly serve the entire Western Panhandle including Navarre, Gulf Breeze, Mary Esther, Ft. Walton Beach, Pensacola, Destin, Crestview, Milton, Pace, and Niceville.
My association with all MLS in the area ensures that your home will receive maximum exposure while listed and your home search will yield all the homes that available with the features and amenities you desire. Understanding today's tech-savvy consumer is a specialty of mine. I embrace it and employ both traditional and contemporary methods to sell your home or find the right home.
Providing "Premier" customer service is my top priority. I easily adapt to the preferred communication methods of my customers and pride myself on quick response times. I have a special appreciation for the service and sacrifice of military families and understand the unique challenges that come with relocation. I will work diligently on your behalf to ensure you find the right home in the right neighborhood or to sell your home in preparation for relocation.
The sale or purchase of real estate can be very stressful without proper guidance. To achieve the ultimate goal of homeownership or relocation, you need a true professional representing you. In me, you will get a positive, helpful partner for buying or selling your home. I will be here to ensure you are as comfortable as possible as I assist you through every step of the process from start to finish.
Please click the link below for a FREE no-obligation copy of my "Buyers Guide".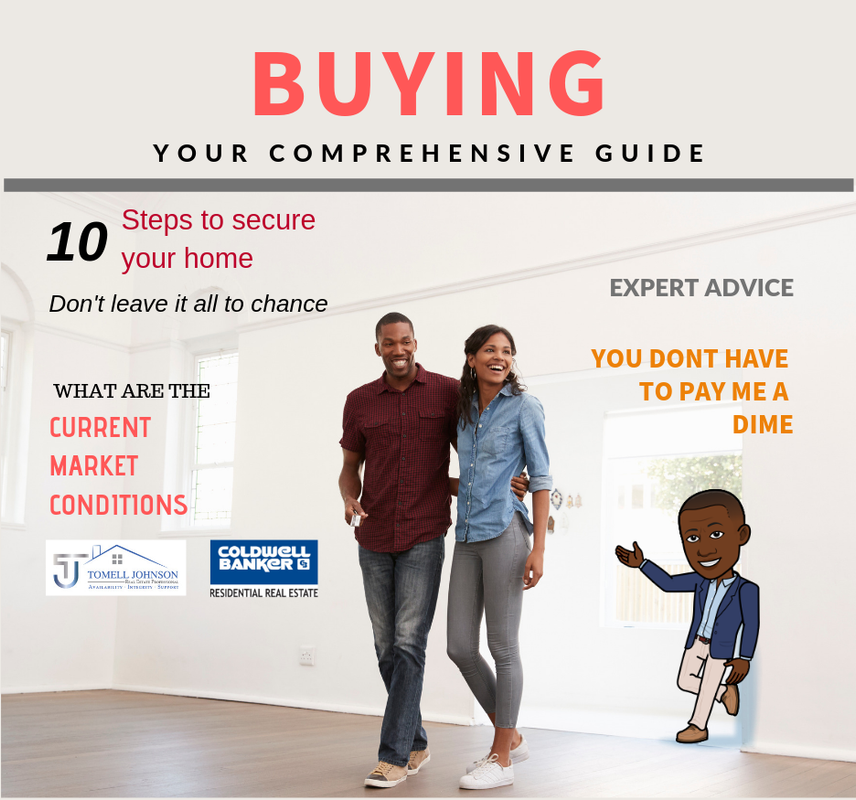 Recent
Sales
Fort Walton Beach, FL
beds
baths
I met Tomell at an open house on my way home after viewing homes with the agent I was working with. He called the next day to follow up on some questions I had about the home. A month or so later I reached out to ask if he would be willing to work with me. He told me that he could not because I already had an agent and it would be unethical for him to do so. I explained …
  -Linda B., Client
Tomell Johnson opened the door to the home of our dreams, we felt like stars in an episode of Million Dollar Listings. We excitedly lost track of time going room to room as he answered questions with candor and honesty. Another MLS agent with potential buyers arrived, we knew we needed to make an offer fast! As first-time home buyers, we needed Tomell's guidance and …
  -Sue A., Client
Mr Tomell Johnson is a 24/7 type of realtor. He is honest, extremely professional and trustworthy in conducting the business of real estate. Mr Tomell was always available to answer our questions and did whatever necessary to promote the sale of our home. He featured our home though open houses, social media and posting signs advertising our home throughout the …
  -Virgil & Allison, Client
Tomell Johnson was extremely helpful during the whole process of purchasing this home. He was always available when we had questions, and especially if we needed any favors done. Even after the sale was completed he still reached out to us to see if we had any questions or needs he could help with
  -Stackle, Client
Communities
Communities Served